How many different careers does the NHS offer?
The NHS offers a surprising number of different careers for ambitious young people, not just Doctors and Nurses.
Red Potato have been working with East & North Herts NHS Trust for the last year on several different initiatives to help young people understand more about the range of services provided at local hospitals and also the range of careers.
Last week was the culmination of the latest project: We helped the NHS engage with four different local secondary schools.  Everyone learnt a lot from the excellent Nursing Sister.  The Nursing Sister explained how much nursing has changed and she also explained the range of different nursing roles within a hospital.
Red Potato were on hand to record some of the key actions including filming some of the young people.  In the film they talk about their visit has positively influenced their career choices.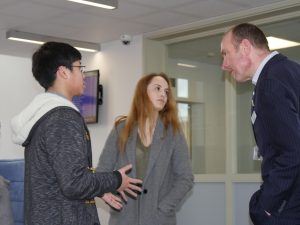 On yes, since you ask, the answer to the question (how many different careers does the NHS offer) is 350.