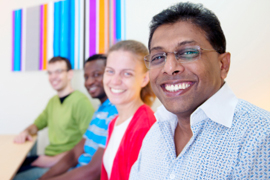 The world is filled with stories. You just have to know where to look.
At Red Potato, we're changing the way organisations tell their story and engage with local communities.
We see beyond the data. Our experts work with organisations and the public to engage, inform and entertain. No matter how complex the information, product or service, we cut through the mundane and bring information to life.
Do you want to see the improvements in your local area? Build stronger partnerships with stakeholders? Maybe you're just looking to make your voice heard? Whatever story you want to tell, we can help.
Red Potato offers your organisation:
Get in touch and see how we can help you.
Red Potato Limited, a company registered in England & Wales
Registered company number: 07633238