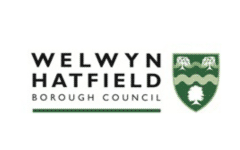 The Welwyn Hatfield Alliance (LSP) is based in Hertfordshire, England.  Members of the Alliance include key public sector organisations, businesses, community groups and voluntary groups who have a shared vision: to improve the quality of life for all in Welwyn Hatfield.
Welwyn Hatfield Borough Council has a key role in economic development and supporting the Welwyn Hatfield Alliance.  The focus of the council is to provide strong community leadership.   This includes helping local people to compete for local jobs and supporting local business at a time when demand for services has increased and budgets are under pressure.
Welwyn Hatfield Council selected Red Potato to develop a 12 month work programme which would attract the involvement of local partners such as Colleges, Housing Trusts, DWP and the LEP. Red Potato project managed the work programme, including coordinating partnership work, communicating progress and demonstrating long term outcomes.
"Red Potato enabled the work programme to happen; by ensuring we stuck to our original vision, building strong relationships with the partners, and communicating with clarity"
Chris Conway Director of Strategy and Development, Welwyn Hatfield Council